Infraglo was formed in 1990 by the purchase of an established company in the radiant heating field of some sixteen years standing, together with the Flamrad marque which was an established trade name and eponymous for radiant heating.
An experienced board of directors have a 'hands on' approach to development and problem solving, providing you with the best results whatever your requirements and criteria.
Test facilities
Infraglo has an on going quality assurance and testing programme, and an in-house gas analysing test laboratory to assist our OEM customers with CE approval on their appliances, which our highly trained assembly and production team can process to the highest standard.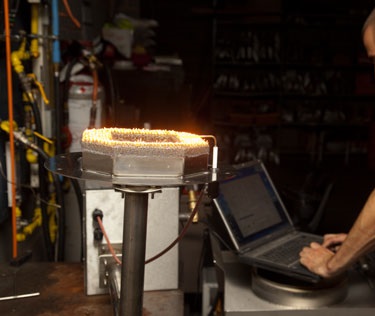 page last updated: 13/07/2018